Posted by WKF AUSTRIA Verbandsbüro on October 1st, 2014
From the beginning, great emphasis has been in the WKF on a strict separation between amateurs and professional fighters set, in Ring Sport, PPF and MMA. On the next World Cup in Prague at the 15. November are again 1.000 Participants from 50 Erwrtet Nations.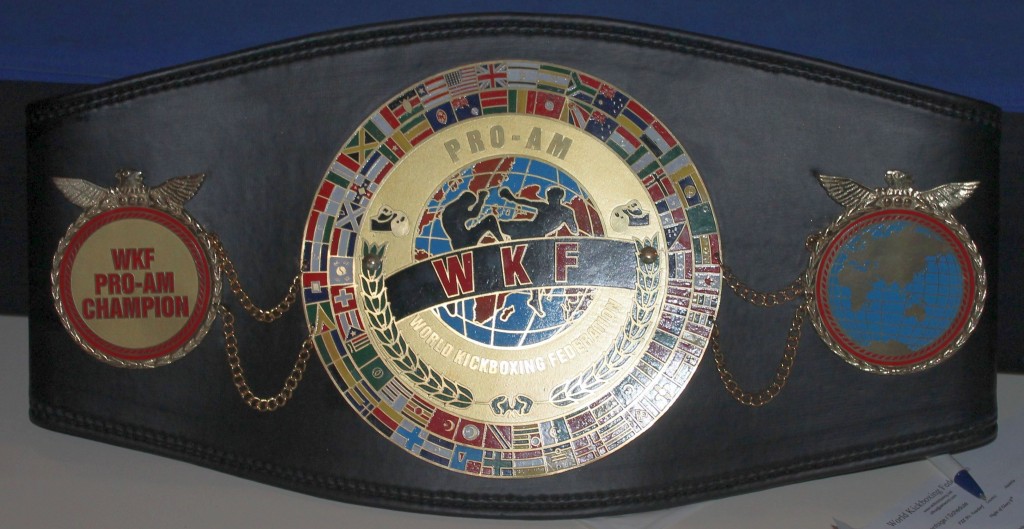 Today the WKF is very successful internationally, not only in professional sports, but also in amateur kickboxing. The numerous tournaments worldwide are the irrefutable proof. Unsere WKF ASIEN Championships 2013 had in Iran incredible 2.700 (!) Starter from 38 Nations !!!
At the European Congress 2011 was PRO-AM decided the fourth professional division.
Therefore, the WKF AUSTRIA offers the PRO AM Title fights in all 4 Ring Sport Disziplinen an. For the most coveted WKF PRO AM Champion Gürtel.
The advantages are obvious. All fighters in the World Amateur Ranking be able to PRO AM Europe, Intercontinental and World Championships. You can find the contest rules at the down loads
The advantage is to have international gala fights and still not lose the amateur status. The opponents also have about 15-20 fights and are also in the same level. Costs and expenses will be replaced, Expense allowance is paid in addition depending on negotiation extra-. And for each operator the cost to the Association are affordable and significantly less than for comparable professional title fights.
Our WKF PRO AM Titles have a great value, because by using our global network 110 Member countries there is a great chance, fight not only at home
The Rules and Conditions for PRO AM are easy to understand and everything, what you need to do, is a Fighter Profile to send and jpg photos of the WKF AUSTRIA. Shortly after their fighters are in the PRO AM World Ranking.
For further inquiries or interest in a PRO AM Titelkampf simply send us a mail, Please.
Posted in General | Comments Off